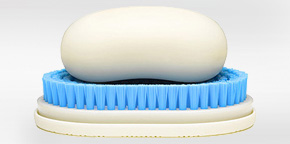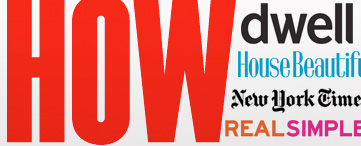 kontextür is on a mission to transform functional bath
accessories into sexy objet d'art. After revolutionizing the shower curtain ring last year with a series of boldly shaped and brilliantly colored acrylic curtain rings, we are back on the scene with a collection of category changing designer shower curtains and the sleek, organic shaped Viktor toothbrush holders in luxe metals.
And now here comes Clyde... a stylish soap dish/brush chock-full of design brio. Check it out!
Irreverent, sexy, fashion forward
products to challenge your design iq.
discover kontextür Newest collections